Description
IFSG – Indirect Steam Generators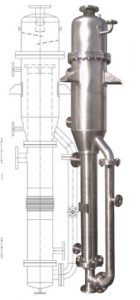 Indirect steam generators can be removable or fixed tube bundles.
They are produced in a wide range of horizontal or vertical natural circulation to meet all possible applications.
Using this type of equipment is the least expensive method of producing steam, it can produce steam when various energy sources such as diathermic oil and superheated water are available.
Depending on the type of application, it can be made in AISI 304 or 316 stainless steel or carbon steel version.
PFSG – Pharmaceutical Indirect Steam Generators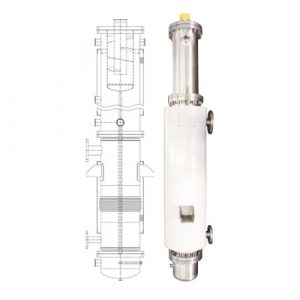 Indirect steam generators suitable for pharmaceuticals are designed and constructed according to pharmaceutical standard guidelines.
The steam generator consists of a vertical body and tube heat exchanger with the DTS system, which is connected to an evaporation chamber where evaporation takes place.
In the upper part of this chamber, a series of mechanical devices are installed to prevent the retention of condensate particles.
They can be produced as vertical or horizontal mounting for heating, cooling or a combination of two variable phases. The outer cover of the thermal insulation with external insulation is completely closed and polished AISI304 stainless steel.